Trends: Crack the Collaboration Code
Collaboration is at the heart of most successful human endeavors. I'm referring to work and community-based collaboration, not the kind where a person is coerced or seduced to cooperate with a hostile power.
Collaboration is a big idea, and now a common buzzword. You might think, "Yes, collaboration is important but, uh, what does it mean, practically speaking?"
Let's review the basics. Collaboration means 'working together' in service of a common and desired goal. Getting good at working better with teammates and stakeholders is an essential competence for most workers and active citizens.
Why is learning to collaborate so important? Some of these reasons may resonate with you. Effective collaborators help:
Cut down on uncertainty and wheel-spinning
Move people out of their silo and into cross-functional conversations
Increase alignment around strategy, decision-making, and "who's responsible for doing what"
Spur innovative ideas and creative solutions
Facilitate authentic engagement vs. going along to get along
Take an innovative idea all the way to the market
Effective collaborators also increase psychological safety and help heal the emotional impacts of exclusionary policies and behaviors: e.g., feeling left out, overlooked, unappreciated, or underutilized.
Beyond the Buzzword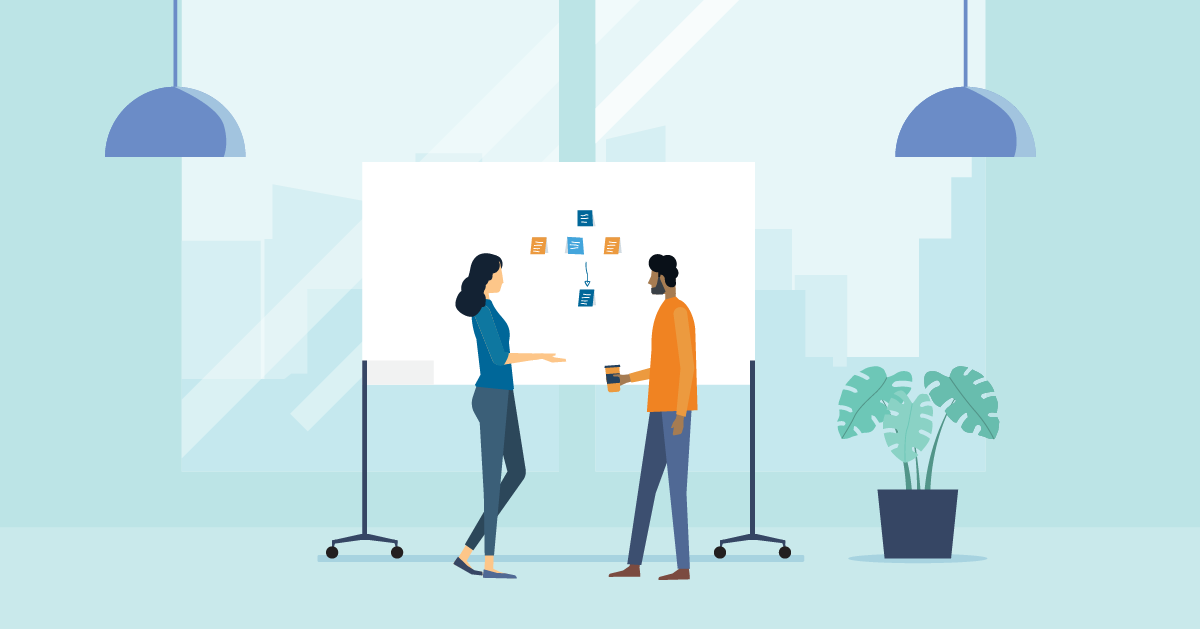 A recent Harvard Business Review article, Cracking the Sustained Collaboration Code, behavioral scientist Francesca Gino, wrote "…leaders think about collaboration too narrowly: as a value to cultivate but not a skill to teach."1
In her analysis of workplace collaborations that work, Gino identified "six training techniques that enable both leaders and employees to work well together, learn from one another, and overcome the psychological barriers that get in the way of doing both." Gino makes the case for "…intentional and enterprise-wide training of collaboration skills and the win-win mindsets that good training can help develop and socialize." 1
Gino's suggestions mirror the skills Interaction Associates (IA) has been teaching people for over 50 years, when IA introduced The Interaction Method™, a mindful and collaborative way for people to work better together.
Some of the practices embedded in The Interaction Method ™ are how to:
Listen to understand and appreciate others' perspectives
Empathize with others' challenges and experiences
Exchange feedback to help colleague's learn and perform better
Be a supportive follower as well an encouraging leader
Speak with intention and clarity
Pursue the win-win in every interaction
It Doesn't Have to be Hard
In this video, Collaboration Consultant Beth Yates explains how The Interaction Method™ makes is easy for people to work together better.
Over one million people have learned The Interaction Method ™ as part of community-building, quality and six sigma training, leadership development, and enterprise change initiatives. Collaborating with others is part of our DNA as human beings. We can learn how to work better together if we set our intention to the task!
Connect with an IA Consultant for a Free Coaching Session
---
Develop Your Collaborative Intelligence™
Would you like to learn these skills or bring them to your organization or community? Here are a few programs to consider:
Facilitative Leadership
Tap the Power of Participation and Engagement®
Learn seven practices for empowering people and teams to do their best work, and then some. Facilitative leaders balance their intention and attention across three dimensions of success: better business results, more effective work processes, and relationships built on trust and shared responsibility.
Essential Facilitation
Core Skills for Guiding Groups to their Desired Outcomes®
Learn how to guide a high-stakes meetings to successful outcomes with attendees from different backgrounds and with diverse points of view. When project managers and consultants employ The Interaction Method™–collaborative attitude, strategic thinking, facilitative behaviors, and shared responsibility–they help teams move from here to the 'desired there' more quickly and transfer skills along the way.
Leader as Coach
Empower People in Everyday Conversations™
Learn a collaborative approach for helping a direct report improve their performance, accelerate their development, and enjoy the ride. Managers who see themselves as leaders also focus on developing people through routine interactions that generate insights and focused energy.
For a complete list of IA's learning programs on building your organization's collaborative capability, check out Skills Training.
1. Francesca Gino's article in the Harvard Business Review.
https://hbr.org/2019/11/cracking-the-code-of-sustained-collaboration
About Barry Rosen
The CEO of Interaction Associates, Barry consults with company leaders on how to empower people and teams to work across functions and other boundaries to get important things done. He leads the assembly of IA's collaboration tools and learning content, including programs on facilitative leadership, inclusive teams, and task-focused group facilitation.