10 Practices for Online Meetings
Online meetings are the new norm for organizations across the world. Meetings already posed numerous challenges and resulted in so much wasted time. Moving them online doesn't make them any easier.
We've compiled a list of 10 Practices for Effective Online Meetings which you can implement immediately. If you're interested in more ways to improve your online meetings or enhance your virtual collaboration, check out Essential Skills for Virtual Collaboration.
Click here to download this infographic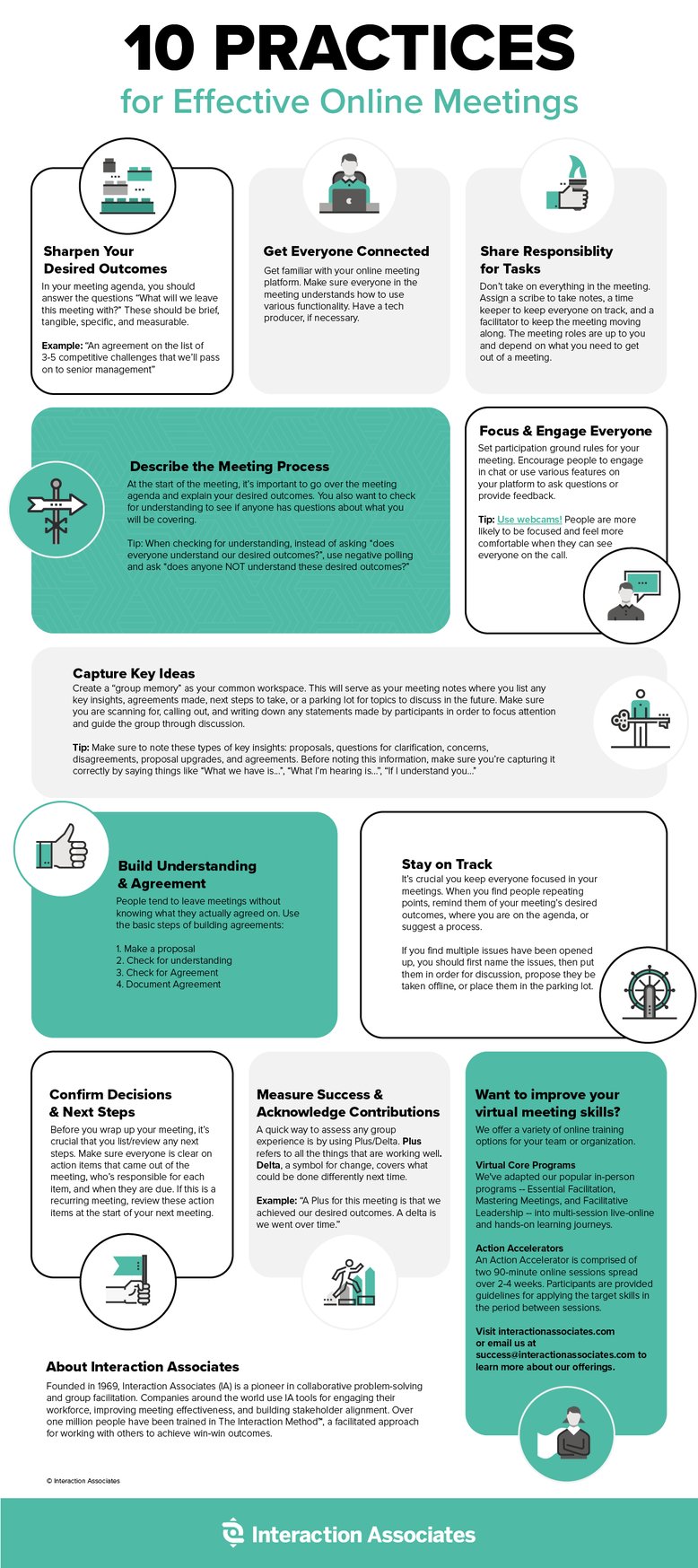 About Eve Keller
Currently, Eve serves IA as a Director of Client Solutions. Prior to IA, Eve worked on multiple federal and state contracts supporting the Centers for Medicaid & Medicare Services (CMS), the Federally Facilitated Marketplace and the Department of Education as a project manager and master instructional designer. As a former educator, she has a passion for teaching and learning in a variety of ways that includes mounds of positive encouragement and motivation.